(Available for the Longview Location Only…for now!!)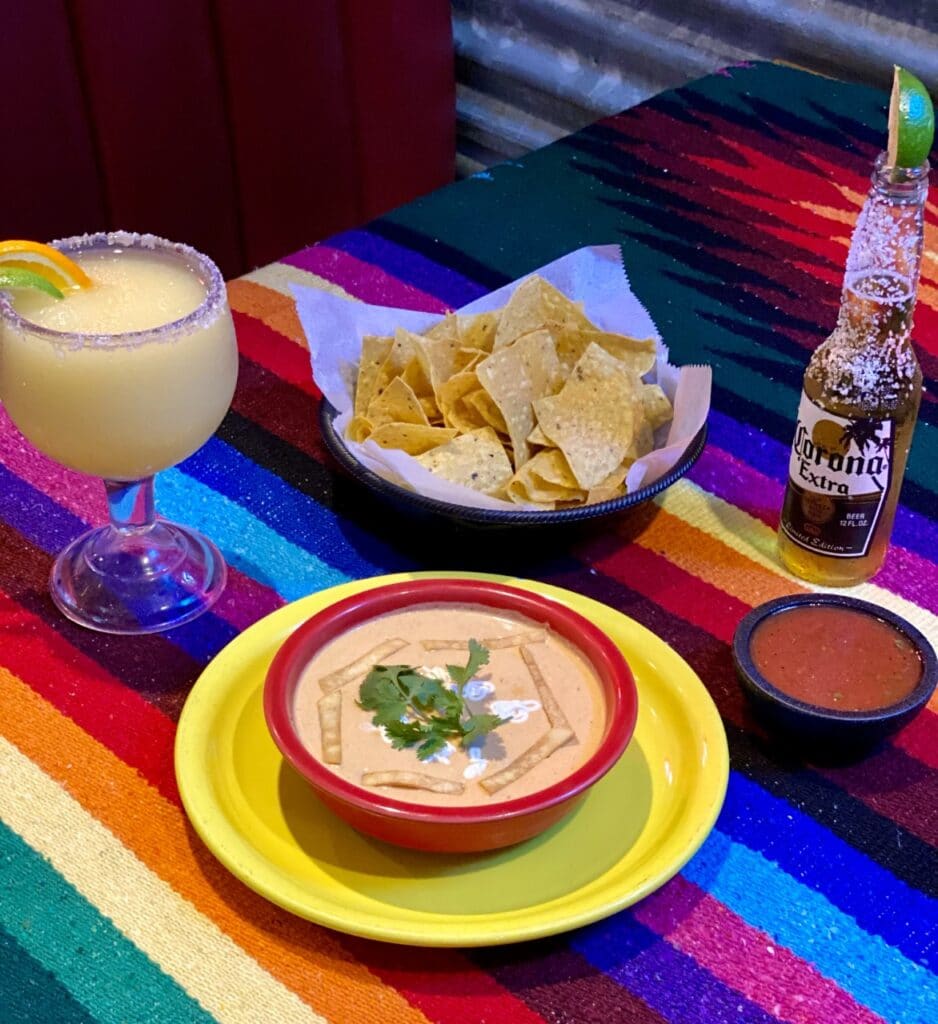 CALDO DE ENCHILADA SOUP-$8
Sautéed tomatoes and roasted bell peppers cooked in our made-from-scratch chicken broth, cream cheese with a touch of heavy cream, served with mozzarella cheese on top. Add protein below:
Shredded Chicken-(add $2)
Ground Beef-(add $2)
Fajita Chicken-(add $4)
Fajita Beef-(add $4)
Shrimp-(add $6)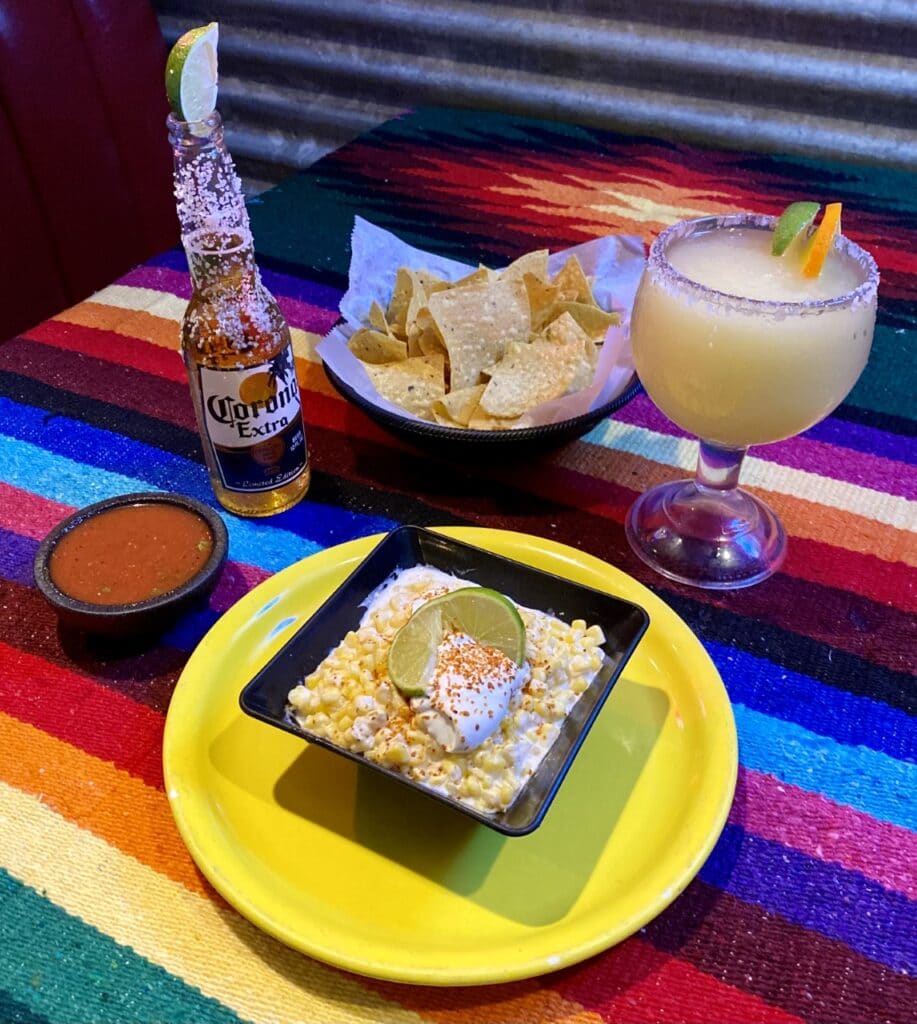 ELOTE-$8
Shaved, off-the-cob, Mexican corn mixed with sour cream, Tajin, parmesan cheese and queso fresco.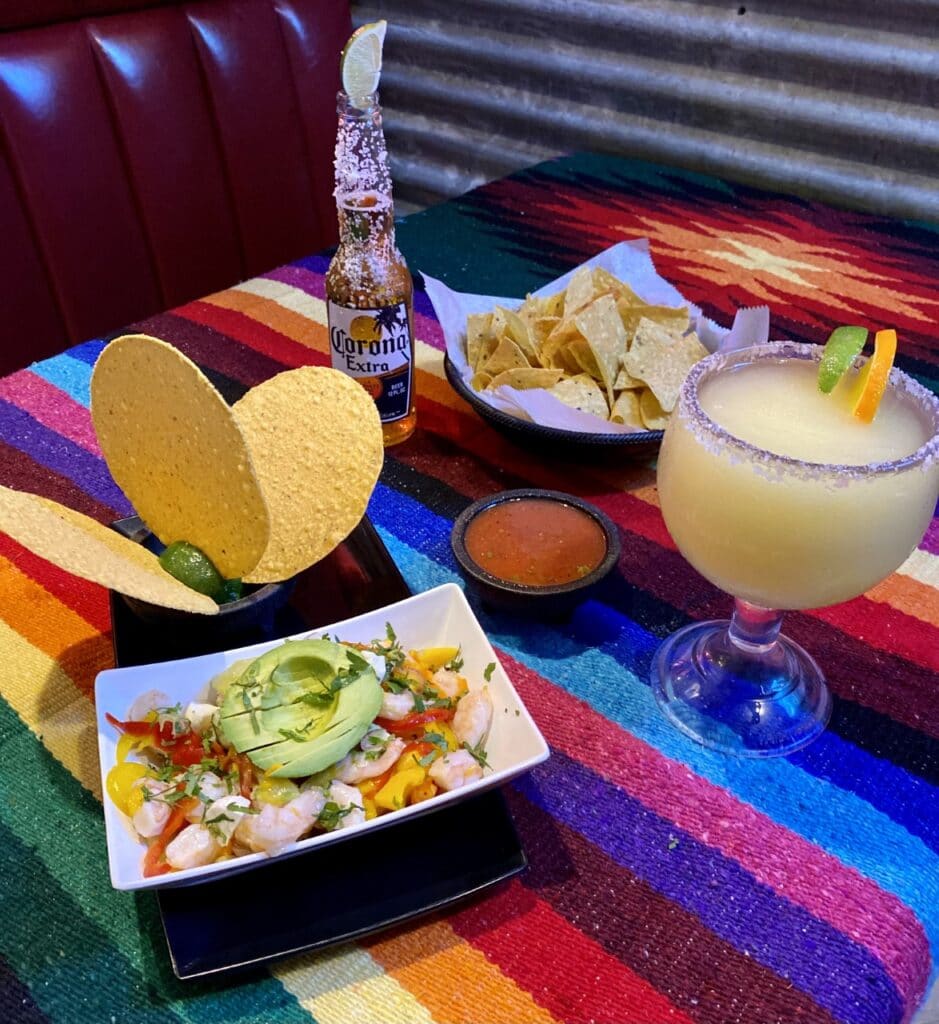 CEVICHE-$15
Freshly squeezed lime juice, shrimp, mango, orange, red and yellow bell peppers, red onion, habanero pepper, cucumber and cilantro. Topped with avocado slices and served with tostado shells.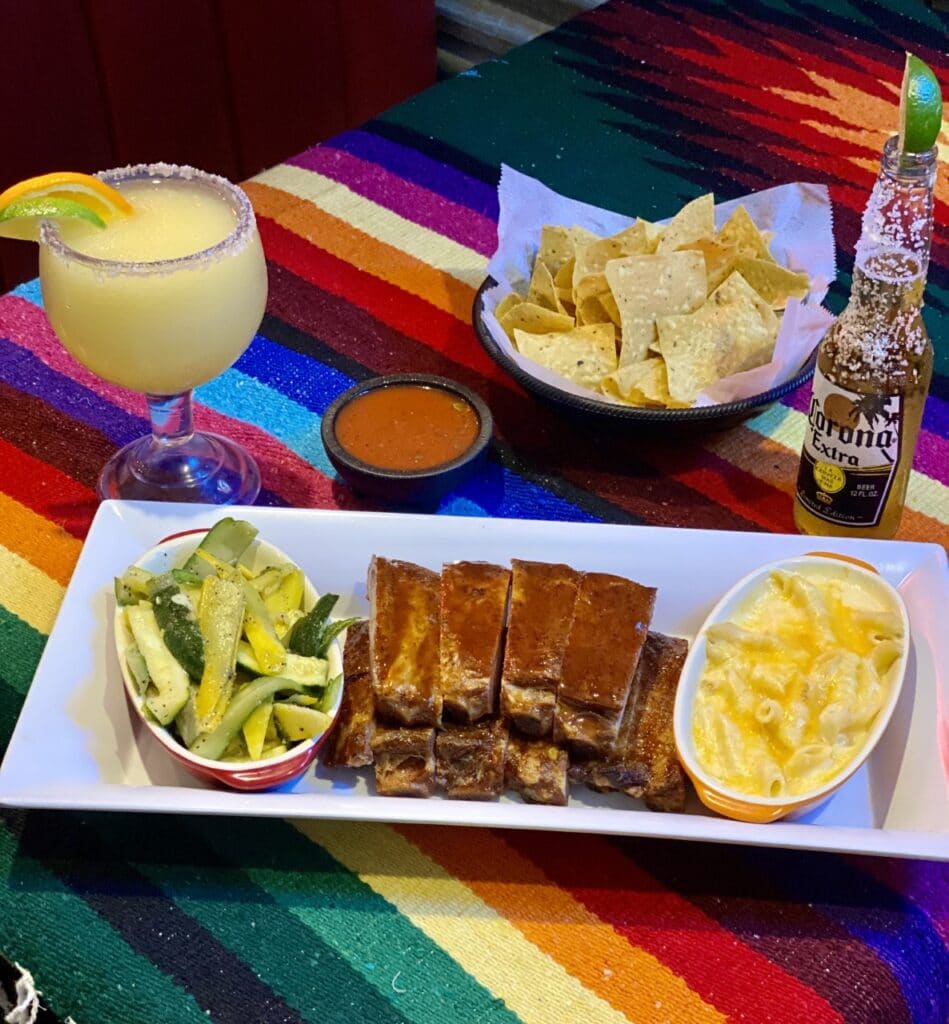 RIBS-
Ribs are seasoned with our "The Hat" special Mexican rub cooked hours and hours to perfection.
HALF-$20 Served with (1) side of choice.
Full $40 Served with (2) sides of choice.
-Choice of Baked Potato, Waffles Fries, Mac and Cheese or Grilled Veggies.
MAC AND CHEESE-$4
Our Macaroni and Cheese is made fresh daily with our "Famous White Queso".
MOLCAJETE (Coming Soon!!!)